Aspen Farms hosts two United States Eventing Association (USEA) horse trials each year. Competitors from the northwest region and beyond attend these events, with divisions from Beginner Novice through Advanced. Our horse trials are limited to just over 300 competitors and are made possible by our excellent sponsors, staff, and volunteers!
JUNE 14-16, 2019 – June Aspen Farms Horse Trials
SEPTEMBER 6-8, 2019 – September Aspen Farms Horse Trials and Area VII Championships
September Horse Trials Area VII Champs Entries/Ride Times
September Horse Trials Area VII Champs Stabling Assignments
Area VII Champs Qualification Requirements:
(Intermediate, Preliminary, Training, Novice, and Beginner Novice)
Placing to Qualify: 1st thru 5th at one Area VII Event.
Qualifying Period: 8/20/2018 – 8/20/2019
All Area Championship competitors must be current USEA Members.
All qualifying competitions must be USEA registered horse trials, three-day events or CIs.
Divisions must have five or more starters to count as qualifying competitions.
No horse may compete in more than one championship in a calendar year. This restriction does not include the AEC or any national championship.
Beginner Novice divisions will not count as qualifiers for the Novice division.
List the qualifying competitions on the entry form.
NOTE: Carrying a whip is NOT permitted in Championship classes.
Show Accommodations:
Prairie Hotel-5 mi., (360) 458-8300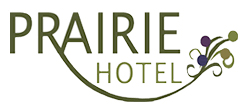 Charlie's RV-(360) 458-2621, www.charliesrv.com, charliervs@gmail.com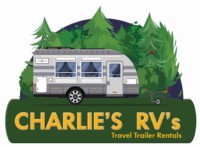 Super 8-16 mi., (360) 459-8888
Quality Inn, Lacey-16 mi., (360) 493-1991
La Quinta, Lacey-16 mi., (360) 412-1200
Camping is available on grounds. Limited hook-ups $100 email jonathan_elliott@hotmail.com to reserve a hook up.
Follow along with Aspen Farms Horse Trials news and press coverage or share your show pictures and stories on social media using the hashtag #AFHT and #AreaVIIChamps.