On the Eve of Aspen Farms Horse Trials June 2019, we were pleased to catch up with Jamie Kosele, Stubben Representative and dedicated sponsor of Aspen Farms Horse Trials.
Tell us a little about yourself and your business. How did you get started with Stübben?
I am a native of Pittsburgh, PA, and a University of Pittsburgh graduate 2003. I am also a U.S. Army Veteran. I was in the Army for 8 years and served in Iraq 2009-2010. I am especially grateful to my customers because they are supporting me in my post-military career. I have been with Stübben for 5 years. I have ridden my entire life and after getting off active duty, I was unhappy in my corporate job. I was still in the Reserves at that time.
I bought my Belgian Draft/TB mare in 2014 and was looking for saddles. I had just started Eventing after riding mostly hunters. I was looking at the Stübben site and they were looking for fitters. I thought it sounded like a fun job, so I called.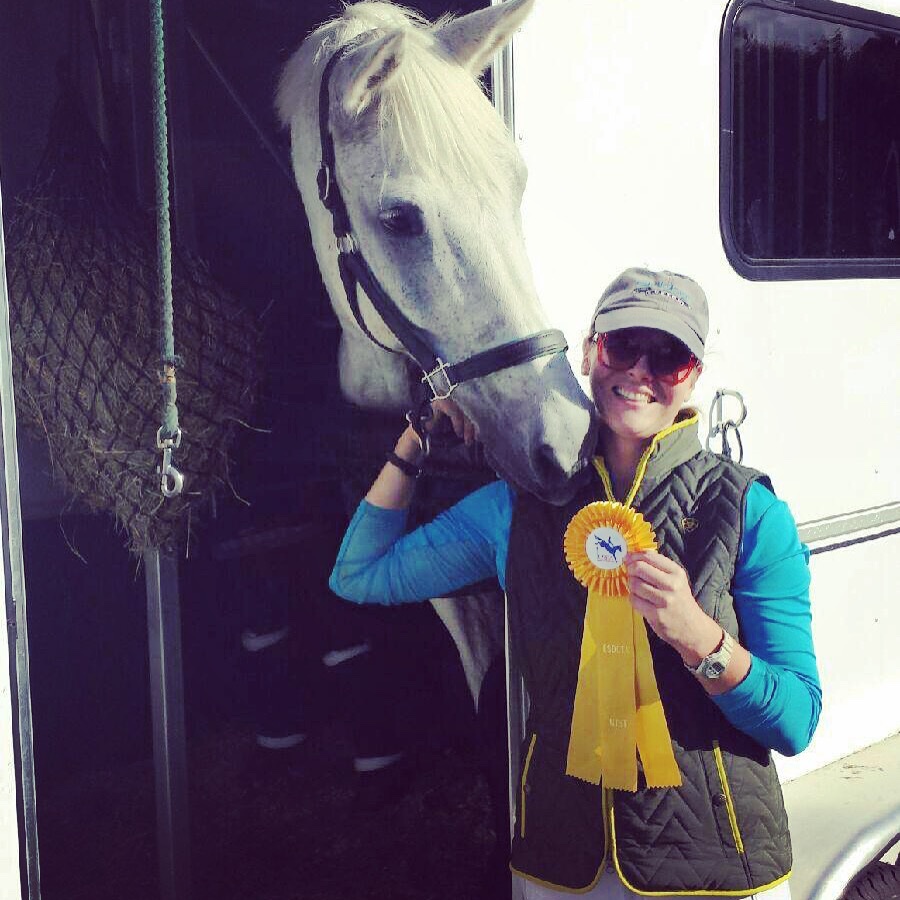 How does your business serve the eventing community?
Services I offer include thorough fittings for Stübben custom saddles. I can also evaluate the fit of any saddle, so if anyone wants to have me look at the fit of their current saddle and show why and how it does or doesn't fit, I can do that. I can make small adjustments to wool flocking to address balance issues.

What keeps me with Stübben, and what we offer riders, is Stübben's absolute dedication to proper fit for the horse. No other company has nearly as many tree sizes and customization options for the horse.

Eventers appreciate how much more comfortable their horses are in our saddles and the better performance because of it. Eventers also appreciate the value Stübben saddles offer with their durability, and how much money they save by having a saddle that really fits. The costly cycle of extra work done on horses is perpetuated by ill-fitting saddles.
I feel really good about helping my customers learn about saddle fit and helping them customize their saddles knowing how much more comfortable both they and their horse will be.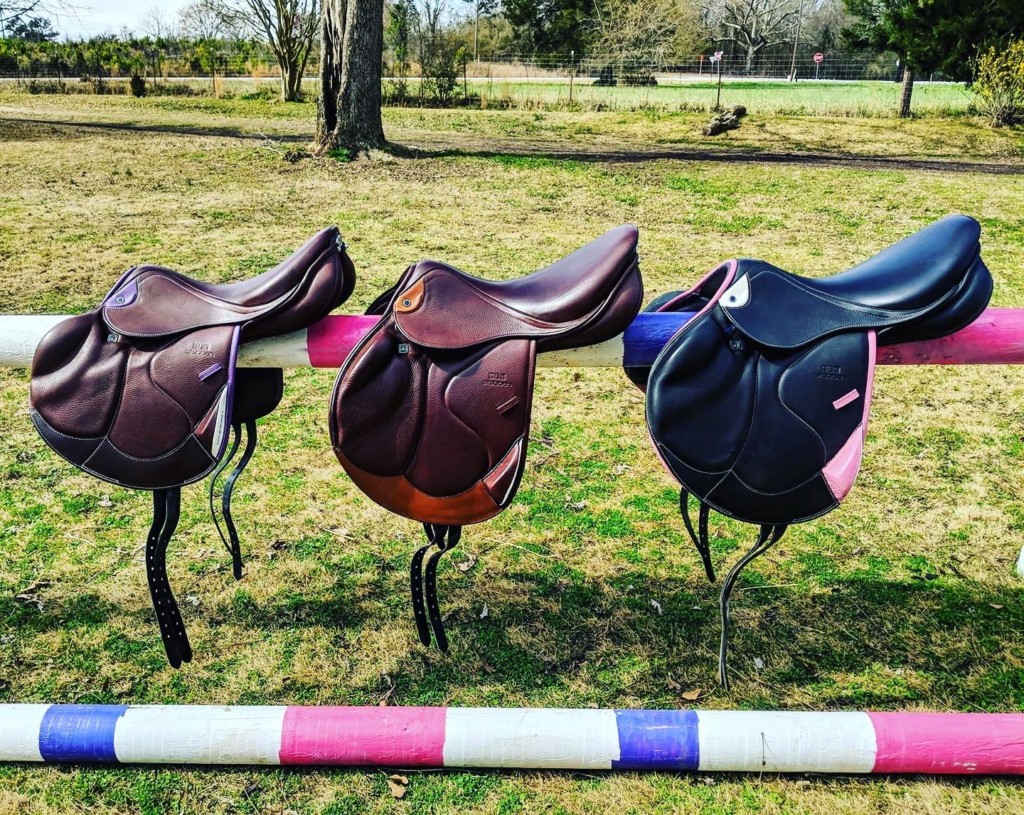 You can often be found with your trusted sidekick at your booth during shows. Tell us a little about her.
I adopted my pittie mix, Cali, in 2011 when I was stationed at Fort Gordon, GA. She is very popular at horse shows. She loves attention and is always looking for belly rubs and treats from passers-by. Pit bulls are very sweet dogs and I know she's helped many people see that.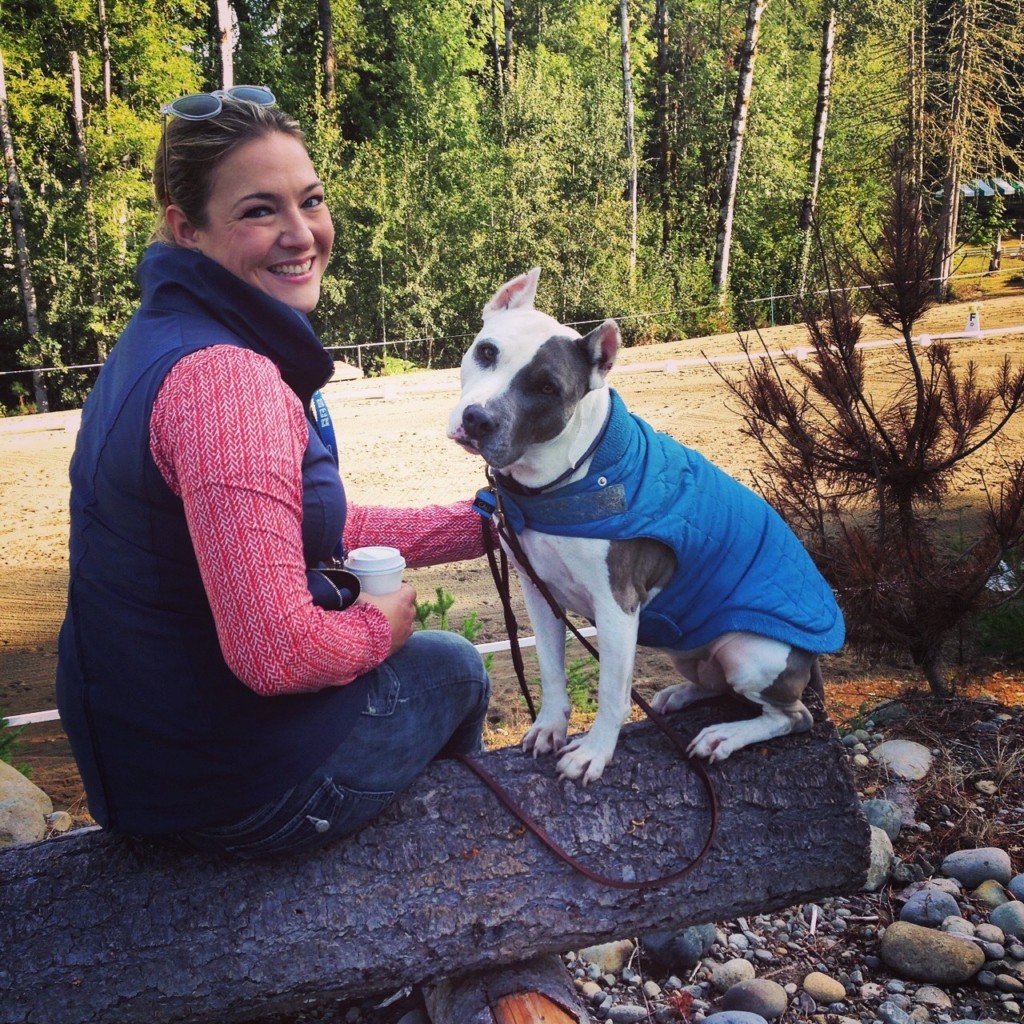 Stop by the Stübben booth during the show (which can be easily spotted by the blue banners and saddle covers!) to meet Jamie and Cali and learn more about Stübben saddles.
You can also reach Jamie at:
412-952-7171
j_kosele@hotmail.com
www.stubbennorthamerica.com
Facebook: PNWStubben