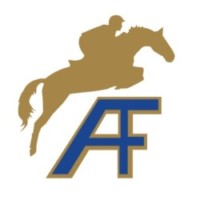 FOR IMMEDIATE RELEASE
Aspen Farms, Yelm, Washington, 1 p.m., June 12, 2016: It is with great sadness that we announce that Harrison, ridden and owned by Amy Evans, was humanly euthanized after retiring on the Preliminary cross-country course at Aspen Farm Horse Trials in Yelm, WA on Sunday, 12th of June, 2016.
Harrison, a 13-year-old, chestnut, Thoroughbred gelding retired on course after fence 11, and was transported to stabling for further evaluation. Upon examination by the veterinary team, Harrison was diagnosed with a broken right fore and was put down.
The organizers and officials of Aspen Farm Horse Trials would like to extend their deepest sympathies to the Evans' family.
For further information, please contact Aspen Farms Horse Trials' media coordinator, Chesna Klimek, at (360) 584-6321 or chesnaklimek@gmail.com.
* Photo courtesy of Jo Arlow Photography