FOR IMMEDIATE RELEASE
We are looking forward to welcoming hundreds of competitors and eventing fans September 6th to 8th at Aspen Farms in Yelm, WA for our September Aspen Farms Horse Trials and Area VII Championships!
Interested in volunteering? We would love to have you! No prior experience required. Training, food, beverages, and Aspen Farms' swag is provided. Sign up to volunteer, here, or contact our volunteer coordinator, Eva Elliott.
The Show Schedule is shown below and will also be included in the Show Program, which you can pick up in the show office.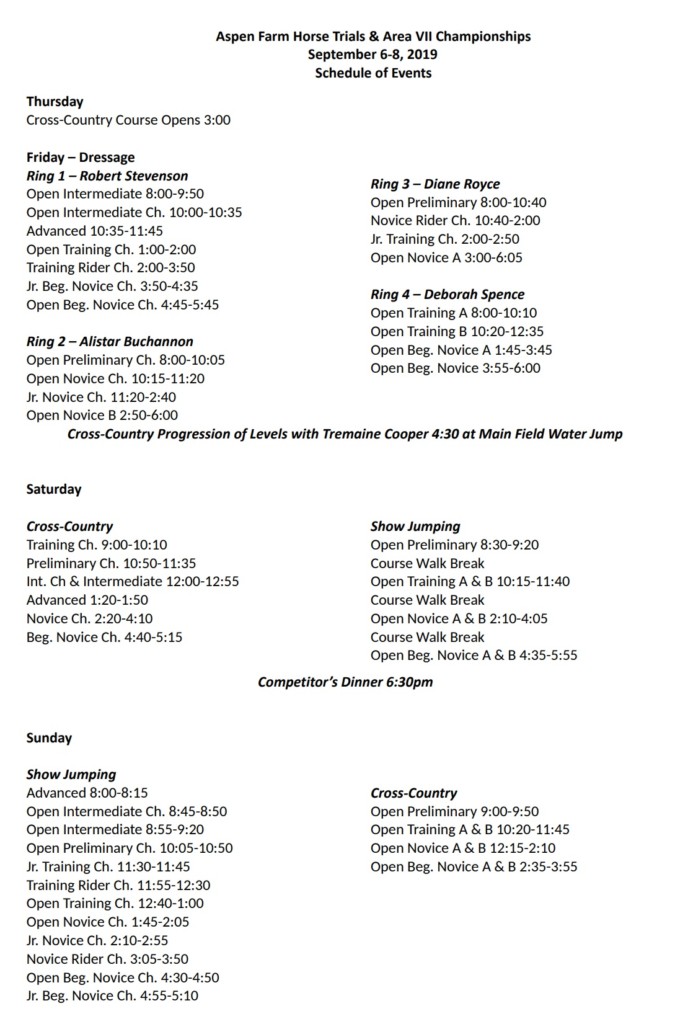 Ride times are available on Startbox Scoring, here. Any questions about ride times should please be directed to the show secretary, Christina Gray.
Competitor stabling assignments are available online, here.
Competitors and spectators are also invited to bring their dogs and participate in the "Dogs on Course" Young Rider fundraiser Saturday at 7:15 p.m. in the indoor arena.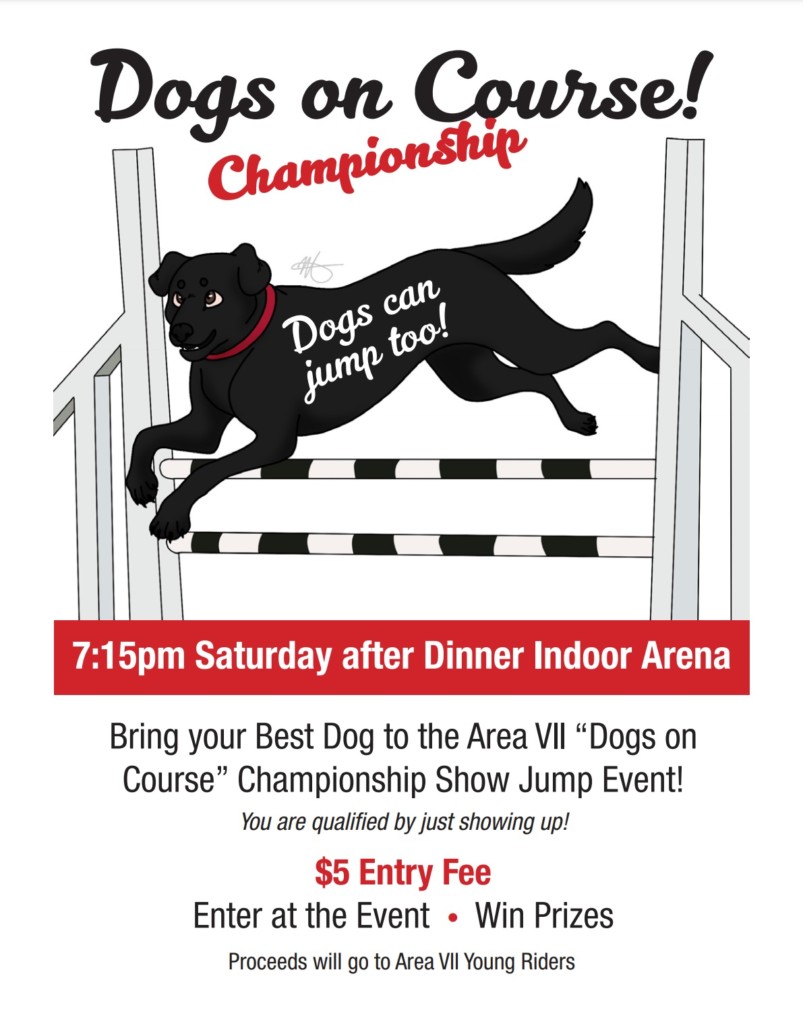 We are looking forward to a great competition with good weather! Spectators are welcome to attend: Shopping, food, free parking, and portable bathrooms are available on site.