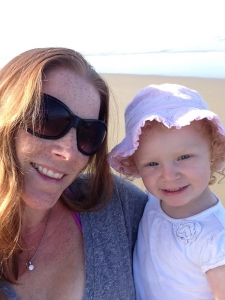 Suzy Elliott
Suzy Elliott began riding as a five-year-old and had her first success riding Brady, a TB that Jens Larsen had done lower level eventing on while also using him as a cow pony on his ranch. Together they placed seventh at the 1997 North American Young Riders' Championship, completed the prestigious 1999 CCI*** Rolex Kentucky Three Day Event, and were the Canadian Reserves at the 1999 Pan American Games. In 2001, Suzy placed twenty-first at the CCI*** Fox Hall Cup Three Day Event in Georgia riding Aspen. At the CCI*** Fair Hill International in 2003, Suzy rode Kilcoltrim to strong performances in all three phases to finish seventh, making Suzy the highest-placed Canadian and marking her best result to date at the CCI*** level. In the spring of 2004, Suzy and Sambucca placed 10th at Foxhall CCI*** . Suzy and Kilcoltrim completed the modified version of the CCI**** Rolex Kentucky Three Day Event. Based on the pair's strong performance, Suzy was named to the Canadian Olympic Team heading to Athens, but sadly lost Kilcoltrim to a massive tumor just before the Games. Suzy continued to successfully compete at the advanced level with Sambucca until 2007, when she sold him to a young rider. Married to American eventing competitor Jonathan Elliott, the couple resides in Yelm, Washington.
Horses
Advanced: Sambucca, Kilcoltrim, Brady, Aspen, Ogopogo, Chauncy
Up and Coming: Patagonia, Joyride
Competition Highlights
2010
2nd- OI Galway (Chauncy)
2nd-AI Whidbey Island (Chauncy)
6th- Advanced Twin Rivers (Ogopogo)
3rd- OI Galway (Ogopogo)
3rd-OI Whidbey Island (Ogopogo)
3rd-OI Caber Farm (Ogopogo)
1997-2005
2nd- Advanced, Rebecca Farm ( Sambucca ) 2005
10th- CCI*** Foxhall Cup ( Sambucca ) 2004
23rd- CCI**** Rolex Kentucky ( Kilcoltrim) 2004
18th-CIC W*** Red Hills ( KIlcoltrim ) 2004
3rd- CIC** Red Hills ( Sambucca ) 2004
7th- CCI*** Fair Hill ( Kilcoltrim ) 2003
Top Canadian at Foxhall CCI*** ( Aspen ) 2001
CCI*** Rolex Kentucky ( Brady ) 1999
Reserve rider for Canadian Team at Pan Am Games, Winnipeg 1999
7th- NAYRC** ( Brady ) 1997
named to 2004 Canadian Olympic Team
Jonathan Elliott
Jonathan Elliott began riding at an early age on an Arabian named Saber. Riding Saber proved to his parents he was dedicated enough to deserve a more talented horse. Jonathan has since developed numerous horses to the upper levels. He enjoyed a wonderful partnership with Aspen who he finished 4th on at Rolex Kentucky CCI*** in 1998. On Kilcoltrim he completed Burghley CCI**** in England as well as Rolex Kentucky CCI****.
Since moving to WA in 2004, Jonathans focus has been more toward teaching and developing his own horse trials. He teaching skills are evident by the long list of students he helps at the shows, and the positive feedback from clinics and students. Jonathan has dedicated himself to developing a top quality horse trials for competitors in the area and hopes to eventually add an advanced course. The first horse trials held in 2007 was a huge success and will be even better in 2008 with the addition of an intermediate course. As of 2010 Jonathan added a CIC* and CIC** to the fall horse trials. Jonathan has also been successfully coaching the Area VII young riders for the past two years. In 2009 the team that was sent to the CCI* at Galway placed first with McKenna Shea winning individually, Tessa Beckett placing 2nd and Brooke Bailey placing 5th. In 2010 Area VII sent two riders to the YR championships with excellent results. Lizzie Snow won the silver medal in the CCI* and Tessa Beckett was 4th in the CCI**.
Horses
Advanced: Kilcoltrim, Aspen, Meridian Park, Starman
Competition Highlights
2001 Rolex CCI ****- Kilcoltrim
26th 2000 Burghley CCI ****- Kilcoltrim
4th Rolex CCI ***- Aspen
1st Essex CCI **-Aspen
1st Fritz Cup CCI*- Aspen
8th Radnor CCI **- Meridian Park
2nd NAYRC CCI **- Aspen
1st Southern Pines HT Advanced- Kilcoltrim
1991 USCTA Mare of The Year- Aluette