As Aspen Farms Horse Trials and Area VII Championships 2019 approach, we wanted to catch up with last year's Area VII Champions and see where they are as we head into this week's show.
Leah Breakey and Master Class
Open Intermediate Champions 2018
Leah Breakey and her 2009 Canadian Warmblood gelding, Master Class, won the Intermediate Championships last year on a score of 40.1. In March of this year they completed their first Advanced together at Twin Rivers Winter Horse Trials in California and finished third. Since then, they have had success in CCI3*-Short and CCI4*-Short FEI divisions.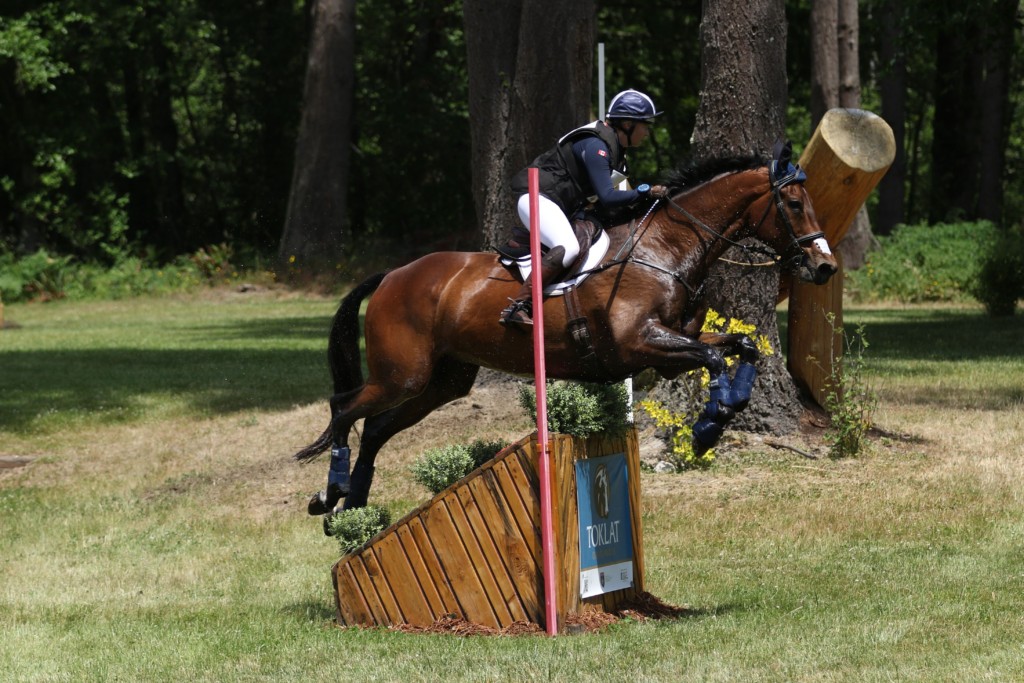 This weekend Leah and Master Class are entered in the Aspen Farms Horse Trials Advanced division and will be competing against eight other pairs.
Jordan Linstedt Granquist and Staccato
Open Preliminary Champions 2018
"Staccato has had a fabulous year winning a few events in California this spring," Jordan said. "He returned to Washington and qualified for Intermediate Champs when he won at E.I. Horses Trials and then again at Inavale Horse Trials."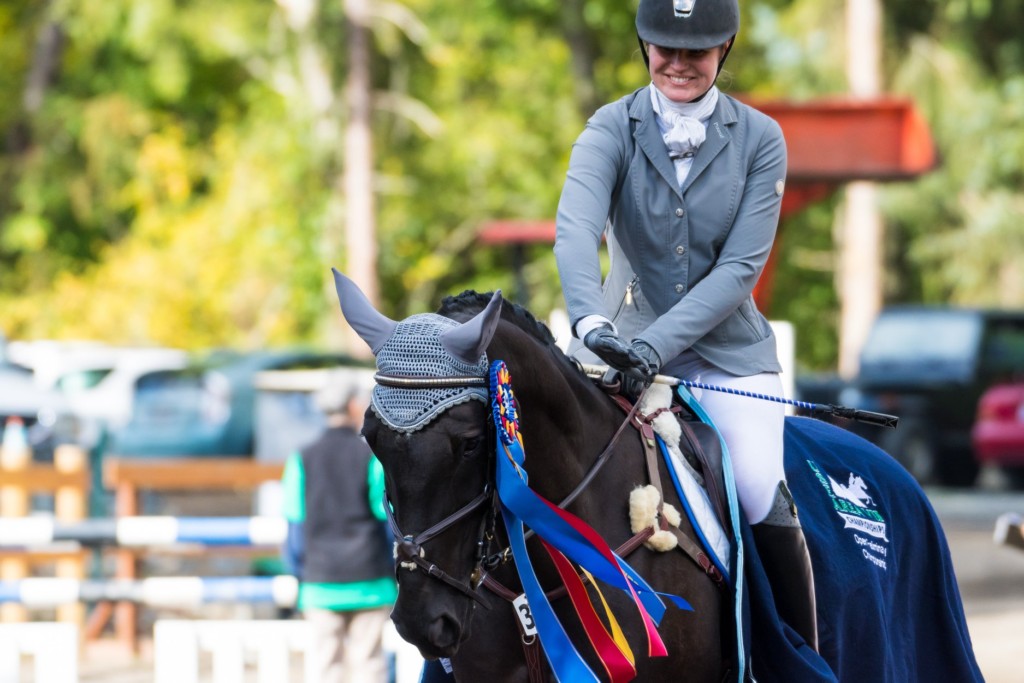 Jordan says the highlight of their season so far was completing the CCI3*-Short at the June Aspen Farms Horse Trials: "Although it wasn't our best result, it was the first cross-country course where I felt like I had an Advanced horse under me. He ate up the track like it was nothing and well under the time!"
Going into this weekend, Jordan said, "I'm feeling great and feel like he is ready for a top finish. We did have a fluke run at The Event at Rebecca Farm; he was unsure of the water and couldn't read the question. Since that was our last run, I hope that I have been able to rebuild his confidence and am looking forward to a great run at Aspen."
Erin Grandia and Indio BMW
Open Training Champions 2018
Last year Erin rode Indio BMW, who had been recently purchased the August before Championships by her client Laura Clark, to an Open Training Championship title on an impressive score of 24.3.
"We affectionately call him 'The Professor' as he's so well schooled he can do an event with his AA owner one week, and school through the 3* dressage test or an Intermediate technical question the next with me or Marc!" Erin said. "We're very happy he landed a home in our program with our client Laura who is also a close friend."
Erin has had a busy season competing throughout Area VII and beyond. "This year I rode my own horse Annual Update to my first CCI3*," Erin said. "We did both the short at Aspen in June and the long at Rebecca in July. He's having a well deserved rest for the fall and we're hoping to prepare him for Advanced next year."
This weekend Erin will be riding Jessica Rosch's 7-year-old homebred Dutch mare, Hyacinth, in her first Training level event in the Open Training B division. "She's a spectacular jumper and this year she's really caught the eventing bug and is loving her job," Erin said. "I've only been riding Hyacinth (barn name Belle) about 6 weeks, but she's been in our program being ridden by Marc since May of 2018. It's really fun to bring along such a talented horse since Annual Update is on vacation!"
Erin will also be cheering on her husband Marc and their clients this weekend. "We've got a great group of clients in both the Championship and regular divisions, which will be lots of fun as well!" she said.
As for Indio BMW, this year he and his owner Laura have completed four Novices and successfully moved up to Training level together at the Young Rider Benefit Horse Trials. They are entered this weekend in Open Training A.
Dane Padgett and Little Sure Shot
Jr. Novice Champions 2018
Last year Dane and Little Sure Shot, a 2011 Sport Pony mare belonging to his sister, won the Jr. Novice Championships on their dressage score of 27.1 in a division of 17 pairs.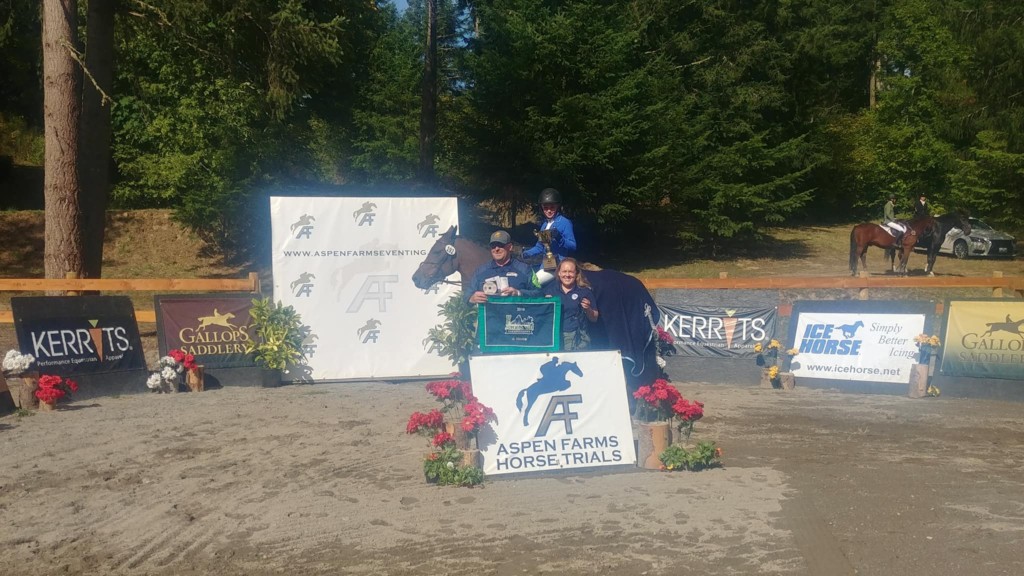 This year they have had a full season at Novice, including a couple of first place finishes which qualified them to try to defend their Jr. Novice Champion title this weekend.
"The highlight for Little Sure Shot (barn name Oakley) and I's 2019 season is winning at Equestrians Institute Horse Trials and Inavale Horse Trials and also getting to know each other a bit more," Dane said. "I now have a new young horse that I've been working with and have been lucky enough to continue riding Oakley for my younger sister who will take Oakley at the end of the season."
"I am feeling pretty confident going into the 2019 Aspen Champs," Dane said. "Oakley and I have not been doing that well at these last two shows, but we have just made a discovery together and now hopefully we can have a competitive ride this weekend."
Lindsey Scharmach and Killswitch
Open Novice Champions 2018
Last year Lindsey won the Open Novice Championship with her own Welsh Cob x Warmblood gelding, Killswitch. It was only their second time competing at Novice.
This season, the pair qualified for Training level Area VII Championships at Aspen Farms Horse Trials in June–their first attempt at Training level. They now have three Training level completions under their belts and are aiming to earn another Champion title this weekend.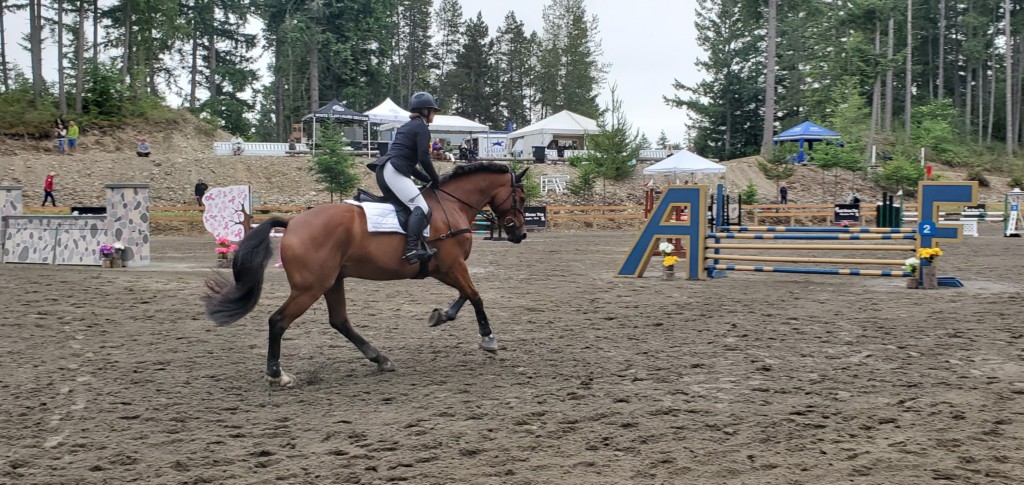 "I was very excited for this special young horse," Lindsey said. "I let him have one outing at Novice in Spokane to prep for the move up. He was great (2nd place). If I wasn't getting married in October, I would have pressed on for a Prelim this year."
When asked what she's most looking forward to for Championships this weekend, Lindsey shared: "They will be epic as always! I look forward to seeing all of my friends the most. We all live so far apart that this is a great opportunity to get into as much trouble as possible."
Makayla Watterson and Foxwood Belle
Jr. Beg. Novice Champions 2018
Makayla and Foxwood Belle have completed three Novices this season in Area VII, including The Event at Rebecca Farm.
They qualified for this year's Novice Championships at Spokane Sport Horse Farm Horse Trials in May over what proved to be a challenging cross-country track. They are entered this weekend in the Jr. Novice Championship division, which has 19 entries.
These 2018 Area VII Champions are not entered this weekend:
Makenna Henry and Hungarian Villian, Jr. Training Champions 2018
Madison Langerak and Normandy's Kivalo, Training Rider Champions 2018
Jackie Wich and Master Miller, Novice Rider Champions 2018
Sabine Prince and Donnerwein, Open Beg. Novice Champions 2018
Follow along with live scoring and show results from Aspen Farms Horse Trials and Area VII Championships this Friday, September 6 to Sunday, September 8 on Startbox scoring, here.